Meet Dr. Patt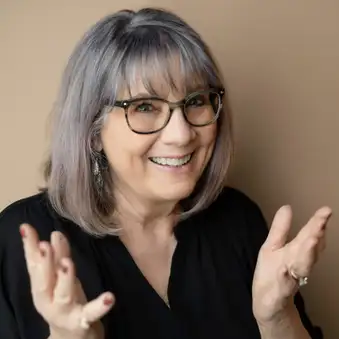 Message from Dr. Patt

Welcome, Friends and Visitors. Thank you for coming!
I am known for being "direct". I tell-it-like-it-is---respectfully. I inject humor and snark into the change process with clients---when beneficial. Among the comments that people say about me, my favorite (and frequent) one from clients is (summarized), "I never thought about it that way before. Thanks." I will guide you to think outside of that stubborn box which has you stuck or challenges your path to your happy and best self.
I am a well-experienced, licensed therapist and a certified coaching in expert social and emotional intelligence. My mental health experience is broad. But my favorite themes and specialties are:
Couples
Communication
Self-esteem
Conflict-Differences Resolution
Co-parenting
Workplace stress
Intimacy
Leadership
Emotional Intelligence (EQ)
I truly enjoy my clients' excitement of developing their happy and best self.
Discovery of your emotional intelligence strengths and weaknesses through the validated online assessment for EQ will show you the way to improve your emotional management and closeness with intimate others.
Although you may be seeking therapy or coaching , while you are here, please check the additional mental health and wellness support services .
It would be my privilege to work with you.**
Finding the therapist with your best personal fit in mind is just that----PERSONAL. However, as a therapist, I also have a personal sense of which clients fit best with me. Generally speaking, whether or not you can build a rapport is based on your compatibility with the professional style, skill sets, pacing, directness, and other unique characteristics of the Therapist or Coach. My clients honor me with their feedback suggesting that working with me represents the traits below. Scan this list to check out a possible fit. Do you----
Prefer a provider who has gained insight through decades of experience?
Need a direct approach?
Appreciate snark and a sense of humor?
Want really talking and active interaction instead of a formal unbalanced conversation with lots of "how-do-you-feels" and silent nods directed toward you?
Regard "getting to the point" quickly a plus?
Expect respect and partnership?
Value a different perspective on things?
Consider it a bonus to feel comfortable quickly?
Like validation but ALSO a thoughtful challenge to your current thinking and ways?
Seek a broad range of options to consider?
Find a "down-to-earth-no-jargon-no judgment" encounter beneficial?
I consistently provide a professional experience like described above. You will decide for yourself if my approach fits you.
But now… maybe you are uncertain of what you want or need? That is OK, too. We can work together to figure it out. People often comment to me, "Well, I guess you've seen it all!" My response, "I've seen most of it, but everyone is unique. Something new always comes along." I do not use a "cookie cutter" approach. I have mastered a broad range of knowledge, skills, and tools over the years.
I encourage you to cruise my website and websites of others. You will get a feel for who I am and my top professional credentials. Review my unique insights into life, the variety of my services, my lengthy experience, accomplishments, my sense of humor (occasionally offbeat) and my focused-yet-friendly-style of being with my clients.
I invite you to e-mail me with your specific questions. Or call me at 314-250-8114 or Toll Free at 1-877-447-3262. I look forward to teaming up with you to reach your goals.**
Warmly,
Dr. Patt
**Many qualifications and factors are important to consider in selecting a therapist or coach. Take time to check out several professionals to discover the optimum fit for you personally and the most qualified to assist you. Past results do not guarantee future results.